All over the world, the pangs of inflation bite harder. In Nigeria, the cost of food, fuel, transportation and almost anything you can think of has skyrocketed.
Returns on conventional assets no longer appear attractive, mainly because of the fear of negative returns. So, it's become more critical than ever to be strategic about our investments to avoid losing value. If you've been wondering what to invest in to protect your money at this time, then this article is for you.
PS: This is not financial advice. Always speak to a financial advisor before making any investing decision.
What is Inflation?
Inflation is the general increase in the prices of goods and services. The word "general" means that almost anything you can think of-whether food, electricity, transportation or even your children's school fees has gone way up.
Nigeria's inflation rate in July was estimated at 24.08% in June from the 22.79% recorded in May 2023- the highest since September of 2005.
Inflation is terrible because your money decreases in value, and you can buy fewer things than you used to with the same amount. When this happens, we say you've lost your purchasing power.
Is Inflation the same as a recession?
Inflation isn't the same as a recession. A recession means that there are three consecutive quarters of negative growth. While inflation is terrible for your wallet, it doesn't mean you should throw in the towel about your finances. In fact, there are proven ways to protect your income at this time, and today, we'll focus on one, which is Investing.
The solution for inflation is Investing. You need to invest in assets that will give you a greater return than the current inflation rate — or at least keep up with it.
In this article, I share five industries you can invest in to protect your money against inflation. Please, this is not financial advice. Ensure you speak with a qualified financial advisor before investing.
1. AGRICULTURE: No matter the state of the economy, people must always eat. Food is a basic necessity of life, and we can't live without it. Additionally, the agricultural sector is a crucial player in Nigeria's economy. It's also the largest employer of labour. The agricultural sector has accounted for 23.78 per cent of Nigeria's GDP. All of these facts show that agriculture in Nigeria has good investment prospects.
You can invest in agriculture without stepping on a farm, but if you choose, take a high five! (We are big advocates for everyone involved in agriculture). A great way to do this is by investing in companies that finance agricultural projects. HerVest is one such company.
HerVest makes it easy for anyone to access agricultural investments for as low as N5000. Through the mobile and web app, users can invest in agricultural commodities owned by women farmers on the HerVest network and earn highly competitive returns. 
Download the HerVest app and start investing today.
2. REAL ESTATE: The real estate sector is another viable place to invest money and earn inflation-beating returns. Real Estate Investment involves the purchase, ownership, rental, management and sale of houses or landed property to generate profit. Given the population increase in urban areas like Lagos and Abuja, there is a need to meet the infrastructural deficit and demand for housing.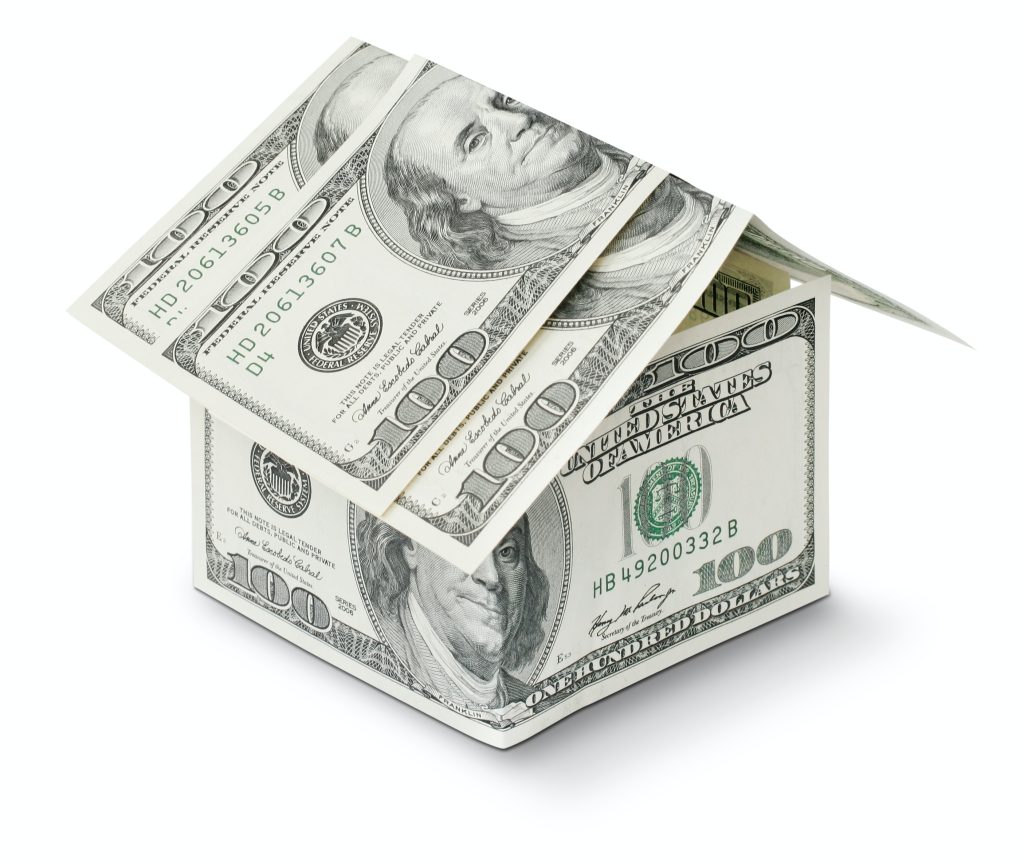 The common way to invest in Real Estate is to purchase a property and earn rental income. However, this is capital-intensive. If you're not ready to buy a property, you can still invest in real estate through a Real Estate Investment Company (REIC). REICs buy properties and resell them to investors. They also manage the properties and find tenants for investors in exchange for a percentage of the monthly rent. 
Did you know on HerVest, you can invest in Rental Properties in the United States and earn competitive interest in Dollars? Now you know! This investment is very affordable, and the properties are carefully selected by expert property and fund managers. Invest Now.
3. STOCK MARKET: The Stock Market historically provides returns that beat inflation. Rising prices can mean more profit for companies, boosting share prices. Kindly note that there are no guarantees to this. Some apps make it easy to invest in foreign stocks without the knowledge of trading in the Stock Market. All you need is a smartphone and internet access. 
Bear in mind that Stocks are volatile. You take investing risks that may lead you to lose or make more money. That's why it's essential to seek expert advice from trusted investment companies before making any financial move. 
4. COMMODITIES: Commodities are tradeable goods. They are primarily generic, largely unprocessed goods that can be processed and resold. They are usually agricultural and natural resource assets and range from rice to natural gas to gold. Their prices go up because of other goods or services that use these goods. Precious metals like gold and silver have intrinsic worth compared to dollars and other currencies. Some commodities are listed and traded on the floor of the exchange. Commodities are a great way to diversify your portfolio and protect your money against inflation. Read more here 
5. HIGH YIELD SAVINGS ACCOUNT: Where and how you save now matters. The HerVest Savings account is designed to help you reach your short or long-term goals while earning as much as 14% interest rate on your money. Now that's a hard one for Mr. Inflation! 
With the different savings plans, you can save individually on the personal Savings Plan or as a group on HerVest CLIQ. Also, with HerVest, you can save as little as N100 daily, weekly, monthly or whenever you wish while you earn returns.
Click here to create a HerVest savings Plan today.
The economy will always go through periods of growth and decline. Irrespective of the season, you must remain consistent with managing your money. Also, be open to having multiple income streams. Your cash flow is essential at this time. 
For more personal finance tips, follow @hervestng across all social media platforms.